A LOCAL retail group led by local businessman and entrepreneur Datuk Andrew Lim Tatt Keong will be acquiring the food retail business of DFI Group in Malaysia which includes the iconic Giant, Cold Storage and Mercato brands.
Lim is currently the SOGO Department Store Sdn Bhd group deputy chairman as well as the executive chairman of the GAMA Group which owns and operates the iconic GAMA Supermarket & Departmental Store in Penang.
Completion of this transition is expected to take place in early March 2023 according to DFI.
"The local retail group shares similar beliefs as DFI in delivering great quality, service and value to customers,' the pan-Asian retailer pointed out in a statement.
"By bringing these businesses together under experienced local ownership, both customers and team members will continue to benefit from the positive changes to Giant, Cold Storage and Mercato that have taken place in recent years, forging an exciting platform for future growth through deep market knowledge, brand investment and competitive strength."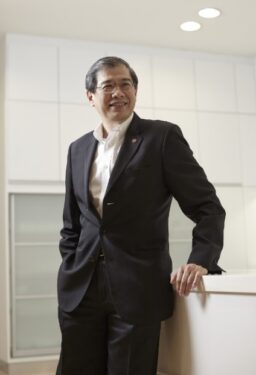 Additionally, the local retail group led by Lim will also take on 2,500 team members of DFI who currently support the food business.
"We are delighted to be able to transition our food business to such a well-respected and successful local retail group who will also be retaining our dedicated team members as well," commented DFI's CEO (Southeast Asia) Chris Bush.
"This is a win for both our customers and team members – by combining our food business with the local retail group's other retail businesses, this will provide further growth opportunities for our team members and enable greater competitiveness, service and value for customers in Malaysia."
Aside from its food retail businesses, DFI said it would remain "fully committed" by sharpening its strategic focus on the fast-growing health and beauty business and will continue to wholly own and operate Guardian Health and Beauty stores which was voted in 2022 by customers in Malaysia as their No. 1 retailer.
"The company has exciting plans over the next two years – continuing to refresh the Guardian store format and significantly expanding its store network (currently now over 500), with the expected creation of hundreds of jobs," added DFI. – Feb 23, 2023