EdgeProp.my March 22, 2023 | Updated 1 day ago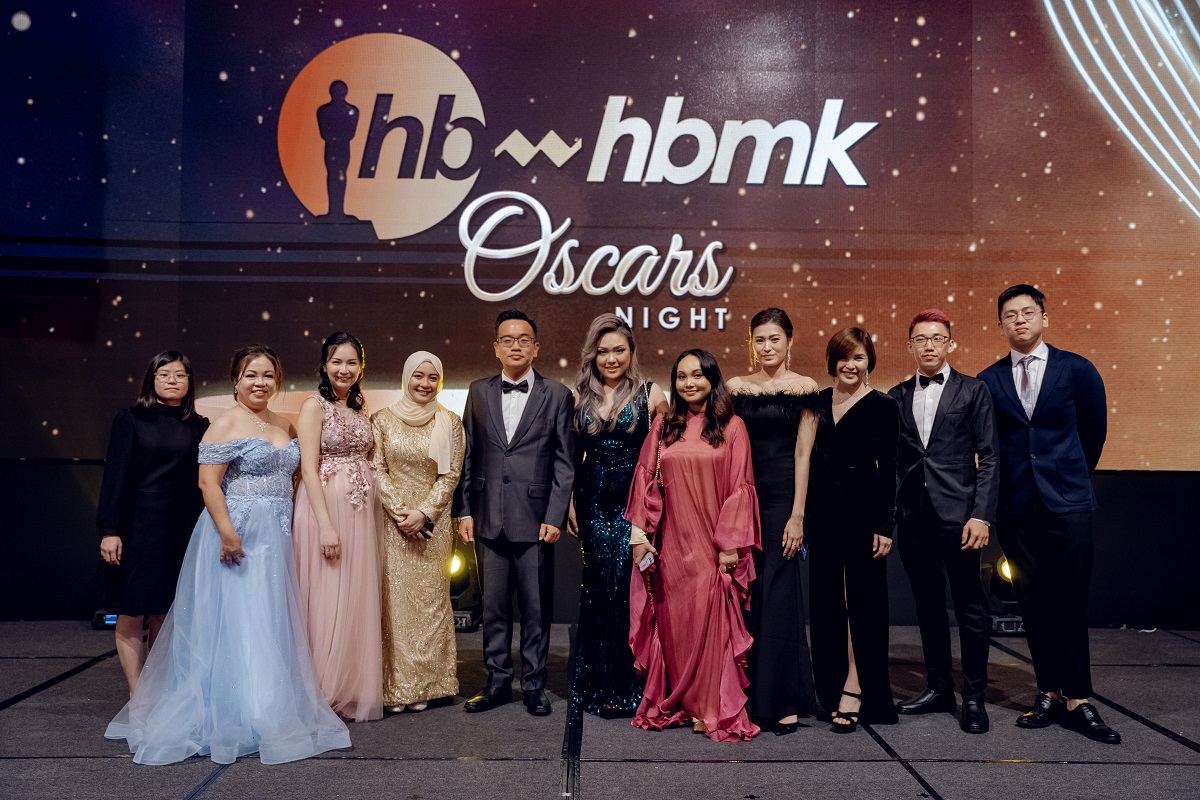 The company hosts its first annual dinner in three years
Highlights strong teamwork and success in managing its signature portfolio of branded residential properties
KUALA LUMPUR (March 22): Henry Butcher Malaysia Mont Kiara Sdn Bhd (HBMK) held its annual dinner event at Grand Hyatt Kuala Lumpur after a three-year hiatus (last annual dinner was held in 2019) due to the Covid-19 pandemic, last week.
Hosted to appreciate the hard work and dedication of the company's staff, which currently exceeds 700 employees, the event was themed "HBMK Oscars Night" to highlight the company's strong commitment to The Edge Best Managed and Sustainable Property Awards since its inception in 2017.
Managing director of HBMK Low Hon Keong expressed gratitude for the commitment and dedication shown by employees during the past years of unprecedented challenges brought about by the pandemic.
"I want to take this opportunity to thank our technicians, our concierge, accounts executive, building executive, building managers as well as our senior management for their commitment and dedication in these difficult times," he said.
The company celebrated and recognised its success in managing its signature portfolio of branded residential properties, which include Four Seasons Kuala Lumpur, Star Residences, Serai Bukit Bandaraya, One Menerung, The RuMa Residences and Hotel, Novo and The Binjai on the Park.
"HBMK's team faced various obstacles, including residential and commercial sector challenges, but despite it all, they remained a great team," HBMK said.
The company announced a major milestone in the development of its HBMK Apps – HB2U and HB4Me, which was accelerated by four to five years by the diligent efforts and unwavering dedication of its team.
Last year, the company broke records by winning six golds, two silvers, and two editor's choice awards for its managing sites – Star Residences, Sime Darby Motors City, Solaris Mont Kiara, Menara Bangkok Bank, Guoco Tower, 3 Kia Peng, Hijauan Kiara, and KIPMall Masai, Johor.
Low affirmed his commitment to continuing the company's participation in The Edge Best Managed and Sustainable Property Awards, recognising its potential to elevate property and facility management standards while driving innovation and excellence within the industry.
The event was also attended by some of the company's valued clients, who shared the company's vision for delivering high-quality property and facility management services.
HBMK's annual dinner event served as an opportunity to highlight the importance of property management, which has become one of the most important factors for investors and purchasers.
"The company's mission remains to be the main player in property and facility management with the continuation of strong teamwork," Low said.